The PPA always welcomes new members. There are no membership fees, but everyone—including the town in general--benefits from the publicity that our annual events and other activities garner. Contact Martha Emilio if you have questions or would like more information.
If you own a business registered in the Town of Pomfret, we would love to have you join us. Please complete our listing request form.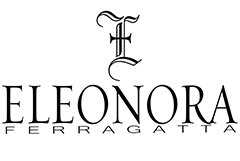 Artwork by Nora, LLC
Eleonora Ferragatta St. Jean
P.O. Box 31
Pomfret Center, CT 06259
860.617.0285 / artworkbynora@att.net
Eleonora Ferragatta is a first generation Italian and has been surrounded by art culture all of her life. For over 20 years, she has specialized in oil portraits, murals, reproductions, and original designs. Eleonora is an accomplished artist whose extensive traditional studies in Italy and the US, have led her to work for various corporate clients.
Her work has been featured in numerous retail stores and restaurants across the country, including Home Goods, Papa Gino?s, ART.com, and Walmart. To date, over 17,000 units of her original designs have been published. Eleonora?s latest artistic endeavor is transforming her original oil painting designs into an exclusive line of high-quality, APPAREL, ACCESSORIES, & HOME DÉCOR products.
All of Eleonora's collections and lines of products are Unique to her Brand, Ethically Handcrafted in North America, and created using Sustainable and Eco-Friendly methods of production.
As We Grow Spanish
348 Freedley Road
Pomfret Center, CT 06259
860.963.9028
As We Grow Spanish is an interactive Spanish program that exposes children and parents to the Spanish language and other cultures around them. This program was designed to allow you and your child to speak Spanish from day one through songs, games, stories, puppet shows, movement-based activities and lots of interaction with the instructor who is a native Spanish speaker from Peru. This program was designed and founded by Ilse Richmond in the year of 2007. As We Grow Spanish offers classes in the Spring, Summer, and Fall in different convenient locations such as Pomfret Library, Putnam Library, and Pomfret School.

Come and join any of our groups and grow multilingual having fun!
Balanced Numbers - A personalized bookkeeping service.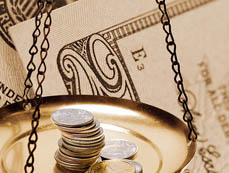 Pamela Lewerenz
35 Wade Road
Pomfret Center, CT 06259
888-434-0046
balancednumbersllc@gmail.com
At Balanced Numbers, we provide virtual business services including project management, administrative support, bookkeeping, personal money management services, and budgeting techniques for home-based and small businesses. We specialize in assisting people in the financial services field but every type of business is welcomed.
Whether you need help weekly, once a month, a few times a year or for a one-time project, our services are personalized to meet your specific needs. We understand that owning a business is hard work. We will show you how we can save you time and money with our specialized services so you can focus on what's most important to you. By utilizing cutting edge technology together with excellent communication, management, organizational, and strategic skills, we help you balance your business life with your personal life to reduce your stress level and help you focus on what's most important to you.
For more information, please visit www.BalancedNumbers.net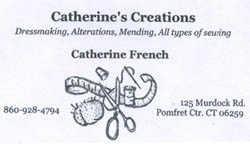 Catherine's Creations
125 Murdock Road
Pomfret Center, CT 06259
860-928-4794
Offering dressmaking, alterations, slipcovers, and sewing of all kinds by Catherine French.

Contact me at catherin_french@sbcglobal.net.

Chickadee Cottage Bed & Breakfast
70 Averill Road
Pomfret Center, CT 06259
860 963-0587
Recommended by The New York Times, Yankee Magazine and AAA Car & Driver, Chickadee Cottage is tucked away on four gorgeous acres in the northeast corner of Connecticut's "Quiet Corner," bordered by state walking trails, permanently open land and a tranquil pond.
Convenient to Hartford, Providence, Brimfield and Worcester, the Carriage House and our NEW accommodation, "Lower Nest" are available for rent as a B&B accommodation or by the week or month. They are ideal as a corporate or short-term furnished rental. Each spacious hideaway has a private entrance, queen size bed, corner kitchen (fully equipped), full bath with shower, sitting area and gas-log woodstove. The Carriage House also has a spacious deck, while Lower Nest can accommodate up to 4 people. Please come and enjoy a restfull, relaxed getaway with us.
Common Sense Payroll, LLC
294 Hampton Road
Pomfret Center, CT 06259
(860) 974-0718

We provide full service payroll processing with excellent local service and have been in business for over 19 years. Our base price includes quarterly reports, annual reports, W3s, depositing of your tax liabilities, reconciliation and new hire reporting. Additional services such as direct deposit, payment checks, third party sick pay, etc are offered for an additional fee.

Visit us at www.CommonSensePayroll.com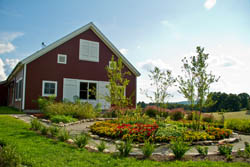 Connecticut Audubon Society
Grassland Bird Conservation Center & Sanctuary
218 Day Road
Pomfret Center, CT 06259
Conservation Center Open
Mon. through Fri. 9 a.m. to 4 p.m.
Sat. and Sun. - Noon to 4 p.m.
Constructed in 2011, the Grassland Bird Conservation Center is a green building providing visitors bird and natural history displays, ample teaching and lecture space as well as spectacular views of the 700 acre Bafflin Sanctuary. The property has been designated as an Important Birding Area (IBA) with over 200 documented species observed. Environmental programming is offered year round for school field trips, after school and toddler programming, monthly and weekly bird and guided nature walks, and seasonal concerts. Exhibits featuring local artists change monthly. The walking trails are open to the public dawn to dusk daily.
Visit us at www.ctaudubon.org.
DTL Landscape Construction
P.O. Box 336
Pomfret Center, CT 06259
(860) 963-9531

DTL Landscape Construction is a full service landscape and lawn maintenance company founded in 1998 with all appropriate licenses and insurance. We pride ourselves in bringing the utmost quality of work to your property. Our programs for lawn maintenance range from just mowing to full yearly contracts that include spring clean up, mowing, and fall clean up. Our landscape services include mulching, pruning, plantings, and hardscapes.

Light construction is also available to help with projects such as drainage problems, earth moving and grading. Free written estimates as well as consultations are always available upon request.

Contact us at dtl-landscape@hotmail.com
Duprey Real Estate, LLC
81 Wolf Den Road
Pomfret Center, CT 06259
860-963-2342
cathy@thedupreyteam.com

Duprey Real Estate, LLC offers full service professional real estate services in the Quiet Corner of Northeastern Connecticut. We are a family based business, and every agent at Duprey Real Estate is committed to fulfilling your real estate needs with the highest level of professionalism, expertise and service. Our motto, "Treating Every Home … Like Our Own", reflects our mission to treat all of our clients like family. Our proven success record includes sales in the top five percent of all REALTORS® in Eastern Connecticut for the past five years, with many repeat and referral customers. Our commitment to your satisfaction is the foundation from which a solid business relationship is built.
Visit us at www.DupreyHomeSearch.com
Eclipse Landscaping
1 Margaret Circle
Pomfret Center, CT 06259
860-938-1751
steve@eclipse-landscaping.com

Eclipse Landscaping is a full service maintenance and landscape service provider with over 14 years of experience. We offer Lawn Mowing; Lawn Maintenance; Spring and Fall Clean-ups; Aeration; De-thatching; Over-seeding; Snow Plowing; Edging & Mulching; Weeding; Bed Maintenance & Installation; Plantings; Bush & Hedge Trimming, Pruning, & Shaping; Loam, Compost, and Stone Applications; Lawn Repairs, Storm Damage Clean-up, Plow Damage Repairs; and many other services. Please check out our website for more information!

Offering Commercial and Residential Services to Homeowners, Business Owners, Property Managers, Apartments, Condominiums, and Home Owner Associations.

Visit us at www.eclipse-landscaping.com.

gillysart
6 Jackson Road
Pomfret Center, CT 06259
(860) 974-1140

Gilly Gordon received her MFA in Studio Arts (Painting) from Maine College of Art and has been teaching art to children and adults since 1995 in her well-equipped Pomfret studio.

Day and evening classes are available for adults in Drawing, Oil Painting, and Watercolor. Kids can take classes in Drawing, or Mixed Media (painting, printing, sculpture etc.), on Saturdays or after school, along with a special mid-week class for home schoolers. All classes are offered year round. College bound students have been guided through the portfolio process for Art School entrance and many families have enjoyed the bus trips to various museums and NYC art galleries.

Gilly's own work, large scale still life, is rendered in a hyper realistic style. In addition, a series of smaller paintings depicting images from her trips to Italy and England have been displayed at the Vanilla Bean from time to time.
Holistic Health Practitioners of Northeastern CT
28 Cheney Road
Pomfret Center, CT 06259
(860) 974-0494

Working to support, network and educate ourselves as practitioners and partners and to provide the community of Northeast Connecticut with an expanded awareness of and access to, holistic health practices.


Visit us at www.hhpnc.org
Hull Forest Products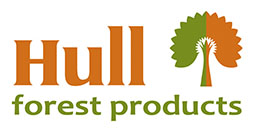 101 Hampton Road (Route 97)
Pomfret Center, CT 06259
860-974-0127
maryhull@hullforest.com
www.hullforest.com


Hull Forest Products is Connecticut's largest sawmill, custom milling wide plank wood flooring, trim and staircase parts, post and beam timbers, and lumber. We also sell sawdust, wood chips, bark mulch, and log length firewood.
By utilizing locally grown and sustainably harvested timber, we help to support the region's working forests. Our forestry division provides woodland management services to local landowners, helping them grow beauty and value in their forests. A family business since 1965. Member of the Connecticut Grown program.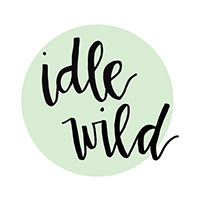 Idlewild Arts
Melissa Wyse
398 Pomfret Street
Pomfret, CT 06258
410-303-8373
www.idlewildarts.com
Idlewild Arts connects people with the arts and with each other. We offer a diverse range of workshops, arts and writing retreats, and other cultural programs. Idlewild Arts is holding its inaugural Writers Retreat from October 14-17, 2016 in Pomfret, CT.
We welcome writers from near and far, and at all stages of the writing process. This fall, Idlewild Arts is launching a series of additional programs -- including an arts and culture podcast and writing workshops for youth and adults. Our programs are designed to create community for readers and writers, artists and arts appreciators, culture enthusiasts and travelers. We look forward to seeing you at one of our upcoming programs!
Impress Products
286 Deerfield Road
Pomfret Center, CT 06259
(860) 974-1440

Impress Products is a Promotional Products, Advertising Specialties and Incentive company.

Promotional Products provide advertisers with: High Recall- The name
of the advertiser is remembered. Repeated exposure-to the advertising message. A more Favorable impression of the advertise. An Increased desire to do business with the organization. We have something for every, organization, school, business or special event.


Visit us at www.impressproducts.com
Inn at TONMAR
56 Babbitt Hill Road
Pomfret Center, CT 06259
(860) 974-1583

Nestled on a hilltop overlooking Pomfret, the Inn is set among stone walls, perennial gardens and scenic views. Featuring two rooms, one with a queen bed and the other with twin beds, the Inn is the perfect setting for traveling couples and/or families. A gourmet breakfast is served each morning to fuel your agenda of historical attractions, antique/specialty stores, walking trails, golfing expeditions or dining at nearby award winning restaurants and wineries. Also, the Inn is minutes away from the Pomfret School, Rectory School and Hyde School and is convenient to Hartford, Providence, Boston, Worcester & Brimfield. Our antique farmhouse offers a non smoking environment as well as modern wireless internet ability.

Take a walk, a hike, bike ride, or drive through the lovely, peaceful countryside. Quiet roads lead you to distinctive shops, galleries and eateries.
Justice Resource Institute/Therapeutic Foster Care
100 Averill Rd.
Pomfret Center, CT 06259
508.245.0811



JRI's Therapeutic Foster Care program serves youth in the Connecticut foster care system who face complex emotional, behavioral, medical, and developmental challenges in conjunction with their past trauma. Our program focuses on facilitating permanent, life long connections for youth in foster care. The team of staff at JRI work collaboratively with internal and external resources to ensure the best quality care for families in the eastern part of Connecticut. Our program has the ability to recruit families for youth in need and license new foster & adoptive homes, as well as to provide services to foster homes licensed through the state's child welfare system. Kids in foster care deserve the opportunity to connect with a family who will treat them respectfully and love them unconditionally.
Laurel Forge
53 Wade Road
Pomfret Center, CT 06259
(860) 974-0659



Laurel Forge provides the opportunity to observe firsthand the age-old art of blacksmithing. Watch as simple pieces of steel are transformed in the coal forge, using traditional and modern blacksmithing techniques, to create a variety of items including colonial hardware, lighting devices, fireplace accessories and more. Visit us at 53 Wade Rd., Pomfret Center, CT.

Hours of operation: Saturday 10am-4pm, Sunday 10am-3pm or by appointment.

Visit us at www.laurelforge.com
The Little House in the Big Woods
860-961-4607, maryelizak@me.com
www.vrbo.com

The Little House at Jericho is an early American farmhouse on 144 secluded acres of preserved land adjacent to the Airline Trail, the Wolf Den State Forest, Mashomoquet State Park and the New England Forestry Foundation's Chase Kimball Forest.
It is ideal for bird-watching, walks in the woods and x-country skiing. Use of the tennis court is allowed, but not hunting. Jericho is situated close to Hyde, Pomfret and Rectory Schools, as well as the numerous scenic drives, restaurants, antique stores and boutiques in Windham County.
The Little House has been lovingly preserved by seven generations of the same family living at Jericho since 1814. With 1 large and 2 small bedrooms, a large living area with granite fireplace, it sleeps up to 4 people. Furnished with period country antiques, guests feel transported into the 18th century until they slide back a door to find a modern kitchen and newly renovated bathroom.
MAJiLLY
56 Babbitt Hill Road
Pomfret Center, CT 06259
(860) 974-3714

Step through the barn door and be amazed....Combining whimsy, sophistication and practicality, MAJiLLY Italian hand painted ceramic dinnerware and serving dishes lends a lively and distinctive dimension to in-home entertainment. Add glassware, gourmet food, jewelry, handbags and pet gifts and you have a unique shopping experience!


Visit us at www.Majilly.com
Martha's Herbery
589 Pomfret Street
Pomfret, CT 06258
(860) 928-0009

To say Martha's Herbary is unique is an understatement. Now in our 23rd year, Martha's Herbary has represented a sanctuary for travelers and neighbors alike to escape the trials and stresses of our lives. In a totally fun and educational way, we are the opposite of every run of the mill "gift shop". We have a demonstration garden complete with raised beds, a maze garden, a sunken garden, and reportedly the oldest animal grave yard in the state. Our shop is filled with jewelry, clothes, books, candles, garden and home decor unlike anything you'll find any where else. Stop buy and say hello and enjoy the calm...enjoy the fun.

We are open Tuesday- Sunday 10am-5pm.

Visit us at www.MarthasHerbary.com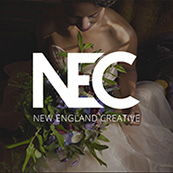 New England Creative
Matt Garza
93 Drown Road
Pomfret Center, CT 06258
(401) 225-5278

New England Creative is a high end wedding videography company I started, focused on dreamy visuals, and capturing the unique love stories of our couples.

In the early stages of our business we've amassed a pretty big following, and have been recently featured on some of the biggest wedding film sites in the business! www.newenglandcreative.net

The Old Wood Workshop, LLC
193 Hampton Road
Pomfret Center CT 06259
(860) 655-5259
Contact:Thomas Campbell

Giving old wood new life...

Supplier of reclaimed & resawn antique wood flooring, salvaged vintage building materials and architectural antiques; manufacturer of custom tables & countertops from antique wood. Serving homeowners, cabinetmakers,contractors, designers and building professionals since 1991. Available by chance or appointment.


Visit us at www.OldWoodWorkshop.com
The Owl's Nest Day School Inc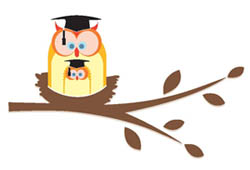 189 Pomfret Street
Pomfret Center, CT 06259
860 928-0410
Welcome to The Owl's Nest Day School! We are privately owned early learning center located on Route 169 in Pomfret. We offer daily care for infants, toddlers and preschoolers as well as before and after school care. While at The Owl's Nest your child's day will be woven with all arrays of learning, setting the stage for healthy development.
Our age appropriate curriculum and atmosphere has been created to allow time for your child to explore, experiment discover and play. Our overall goal is to provide a stimulating learning environment to work as a platform for your child to excel in future learning experiences. With a registered nurse on site weekly, CPR and First Aid certified staff, your child will always be int he best of hands.
Visit us at www.theowlsnestdayschool.com.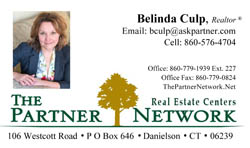 The Partner Network, Belinda Culp
106 Westcott Rd
Danielson Ct 06239
Home Office: Pomfret Center
860-576-4704
bculp@askpartner.com
I am a Pomfret based Realtor here to help you with your Real Estate needs. If you are selling...call today for a free, confidential, market analysis of your home. If you are buying, let's discuss your perfect new home and begin the search today!
Performing Arts of Northeastern Ct
P.O.Box 75
Pomfret Ct. 06258
Box Office (860) 928-2946

This is our 33rd season of presenting a variety of professional arts performances at affordable prices, at Hyde Cultural Center in Woodstock, Ct.
Central to our mission is our Children's Educational Programs, which are
FREE to area school children. Over 118,000 fifth grade students have participated in our Opera Program. This season we are expanding and will also present a Symphony program for third grade students.


Visit us at www.performingartsnect.org for more information
Pomfret Computer Technologies
Pomfret Center, CT 06259
(860) 974-1627

Pomfret Computer Technologies is a Web development company that was established in the mid 1990's.
Our exclusive focus is on all aspects of Web development including unique designs, domain registrations, hosting and merchant accounts for both retail and on-line e-commerce.


Visit us at www.Pomfret.com
Pomfret School
398 Pomfret Street
Pomfret , CT 06258
(860) 963-6100

Founded 1894, Pomfret School is an independent college preparatory school for boys and girls in grades 9 through 12 and postgraduate.
Offering a three-dimensional program of academics, athletics, and fine arts in a rigorous yet caring living and learning environment, Pomfret is a special place where dedicated faculty help students realize their intellectual, physical, and creative potential while recognizing their responsibilities as members of their community.


Visit us at www.PomfretSchool.org
Pomfret Spirit Shoppe & Wine Shed
Historic Route 169
640 Pomfret Street
Pomfret, CT 06258
(860)928-2946 / swindrow@snet.net
Open Sunday 10 to 5 and Monday thru Saturday 9 to 9.

Our shop offers offer an extensive selection of local wines, domestic wines from other states as well as wines from around the world. Our large stock of beers and liquors include many unique and interesting choices.
Our gift baskets are perfect for any occasion. We will gladly work with you for the perfect liquor selection for your gift basket. Let us simplify your entertaining by assisting with bartending and cocktail services. We are here to help you.


Promos & Printing
61 Wrights Crossing Road
Pomfret Center, CT 06259
860.974.3398

Welcome to Promos & Printing
Promotional Items Brokers and Importers.
If you want it -- We'll can it!
If they don't make it -- We'll create it!
Promotional Products for all your needs. Trade shows, Corporate Gifts and Giveaways, Employee Incentives. Promotions That Promote!
Putnam Bank
100 Averill Rd
Pomfret Center, CT 06259
860-928-0545

Putnam Bank is a community bank, headquartered in Putnam, Connecticut, dedicated to providing superior products and exceptional customer service. Putnam Bank is more than just a bank, it is the people who work day-in and day-out to improve both the Bank and the communities we serve. Putnam Bank has locations in Putnam (downtown and in Price Chopper open 7 days a week), Pomfret, Danielson, Plainfield, Griswold, Gales Ferry and Norwich.

Our principal business activities include the origination of mortgage loans secured by one- to four-family residential real estate, loans secured by non-residential real estate and multi-family real estate, residential construction loans, commercial loans as well as consumer loans. We also offer a wide variety of deposit accounts, including checking, savings, and certificates of deposit. Deposits are our primary source of funds for our lending and investing activities.

Visit us at www.putnambank.com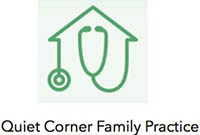 Quiet Corner Family Practice
Kristen Xeller, MD
697 Pomfret St
Pomfret Center, CT 06259
860 315 5400

quietcornerfamilypractice.com

We are a small Direct Primary Care office, where the physician works for YOU and not for the insurance companies! For a modest monthly or annual rate, you have enhanced access to your physician, including same-day appointments when needed, after hours appointments, and even home visits for those who need it. Visit the website for more information!
The Rectory School
P.O. Box 68
Pomfret, CT 06258
860.928.1328

Since 1920, The Rectory School has made a profound difference in its students though a school culture that affirms the best within each individual and promotes community. An independent, coed junior boarding (5-9) and day school (K-9), Rectory specializes in individual attention and dynamic instruction that teach to unique learning styles while challenging students' abilities.

The growth of the whole person is paramount, where everyone is involved in visual and performing arts, athletics, and character building, along with academics. During their time on our 138-acre, bucolic campus, young people discover the spark within that ignites a desire to excel. The results are fulfilled, productive youth who know the joy of learning. Our students love it here!

Visit us at www.rectoryschool.org


Rowe Design Studio
29 Grosvenor Road
Pomfret, CT 06258
860-377-2260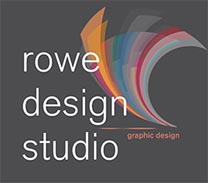 Rowe Design Studio is a graphic design studio offering creative services to brand your personal or professional identity. These services might include a logo, stationery package, calling or business cards, post card promotion, brochure, etc. We also offer photography and copywriting services.

Melissa Rowe is a graduate of Rhode Island School of Design [RISD] in graphic design and worked for 12-years as a Senior Account Executive in a Boston- area marketing and communications firm.

Please visit www.RoweDesignStudio.com or my work-in-progress blog www.rowedesign.tumblr.com.



Smutnick Tree Farm
70 Brooklyn Rd.
Pomfret Center, CT 06259
860.974.2020

Quality Blue Spruce and White Spruce Christmas Trees. You choose, we cut. Open weekends in December.
The Sharing Garden
108 Murdock Rd.
Pomfret Center, CT 06259
860.928.4666

Select plants for your garden from my garden. We have extensive perenniel gardens featuring Iris, ground covers, hostas and herbs. Meander through our shade gardens and sunny gardens and enjoy the peaceful serenity of the pond. Find just the right plant for that special spot and bring it home.

We are open every Friday, Saturday and Sunday (April - October) from 2:00 – 5:00 PM

The Three C's
The Community Cultural Committee of Northeastern Ct. Inc.
P.O.Box 134
Pomfret,Ct. 06258
Box Office (860) 928-2946

The Three C's announces its Arts for Youth series, a lineup of theater, music, stories and fun for students. Most shows are based on Children's literature.
The Three C's is a volunteer non-profit organization, dedicated to introducing students and teachers to the performing arts in a manner which is both entertaining and educational. All performances take place at Hyde Cultural Center in Woodstock, Ct. and are performed by TheatreworksUSA from New York. Study guides are available at www.twusa.org .


Visit us at www.TheThreeCs.org for more information
Twenty Design
Darcee Blackmer & Kimberly Breault
Po box 28
Pomfret, CT 06259
(860) 942-0106
Rise@20-design.com
Facebook @20 design
Twenty Design is a women owned business with a unique blend of femininity and attention to detail. Darcee and Kimberly walk their clients through a nurturing yet bold experience allowing solutions to home and personal issues that are custom and unique. Whether its a small space that needs de-cluttering, getting a new perspective on using a space or picking a color that makes your bedroom feel amazing, theTwenty Design team is excited to help you create authentic living!

Visit us at www.20-design.com
Tyrone Farm
89 Tyrone Rd
Pomfret, CT 06258
(860) 928-3647
Contact: Ian MacLaren

Tyrone Farm, establish in 1742, is a beautiful 160 acre country estate which has been maintained in its entirety. This estate offers a peaceful setting with vast scenic views, acres of meticulously manicured lawns, and lovely authentic gardens. The Farm provides a charming country setting for special occasions and events ranging from gatherings in the Barn to custom tented events. Tyrone Farm serves as an elegant, yet personal and relaxed event venue and is available for private and corporate functions.


Visit us at www.TyroneFarm.com
The Vanilla Bean Cafe
Corner of Route 44, 97 & 169
Pomfret, CT 06258
(860) 928-1562


Located in a restored, early 19th century barn in scenic Pomfret, Connecticut, The Vanilla Bean Café is owned and operated by the Jessurun Family: Barry and Brian, with occasional appearances by and help from the rest of the family.

When we opened our café our philosophy was simple: Create a place where we would feel comfortable and serve food that we would enjoy eating--if we wouldn't eat it, we certainly wouldn't serve it. Homemade soups, sandwiches and light dinners comprise our basic menu, but daily specials made with creativity, imagination and seasonal ingredients, spice up the menu. We offer baked goods, such as muffins, bagels, croissants, and cookies--and don't miss our decadent desserts!


Visit us at www.TheVanillaBeanCafe.com
Weiss and Hale Financial
Weiss & Hale Financial offers wealth management and retirement income planning services. Our mission is to offer exceptional service to our clients and guide them to: "Plan well. Invest well. Live well." Visit our team at www.weissandhale.com to learn how we best serve high net worth individuals in the Last Green Valley, and throughout the United States.
Weiss & Hale Financial, LLC.
697 Pomfret Street
Pomfret Center, CT 06259
860-928-2341
www.weissandhale.com
This communication is strictly intended for individuals residing in the States of AZ, CA, CO, CT, DC, DE, FL, IN, MA, MD, ME, NC, NH, NJ, NV, NY,OR, PA, RI, SC, TX, VA, VT. No offers may be made or accepted from any resident outside these states due to various state requirements & registration requirements regarding investment products and services. Please see our Terms of Use here: www.comonwealth.com/termsofuse.html. Securities and Advisory Services offered through Commonwealth Financial Network®, Member www.FINRA.org/www.SIPC.org, a Registered Investment Adviser. Fixed insurance products and services offered through Weiss & Hale Financial, LLC are separate and unrelated to Commonwealth.
Also of Interest:
The Last Green Valley (TLGV)


The Last Green Valley is two things: it is the popular name given to the Quinebaug and Shetucket Rivers Valley National Heritage Corridor (designated by Congress in 1994) and it is the name of the non-profit organization that manages the National Heritage Corridor. It is the mission of The Last Green Valley, Inc., (TLGV) to preserve the significant natural and cultural resources of the region while encouraging compatible economic development.

For more imformation, visit our website at www.tlgv.org
Connecticut Commission on Culture and Tourism (CCT)
A LOCAL ARTS AGENCY (LAA) is a REGIONAL partnership of the Connecticut Commission on Culture and Tourism (CCT)which links with arts organizations, artists and the creative workforce, establish strategic relationships with non-arts organizations, and create culture and tourism partnerships. This helps build a state wide arts infrastructure to more effectively serve Connecticut's citizens and expand relationships within and beyond the arts.
www.cultureandtourism.org
Connecticut Eastern Regional Tourism
(Mystic Country)
32 Huntington Street
New London, CT 06320
860-444-2206

www.mysticcountry.com

Visit NECT Northeastern Connecticut's Premier Visitor Guide
(c/o Global Design Publishing)
93 Munyan Road
Putnam, CT 06260
860-963-0414



A comprehensive guide to tourism and travel in Northeastern Connecticut's "Quiet Corner" Towns of Brooklyn, Eastford, Pomfret, Thompson and Woodstock.

www.visitnect.com